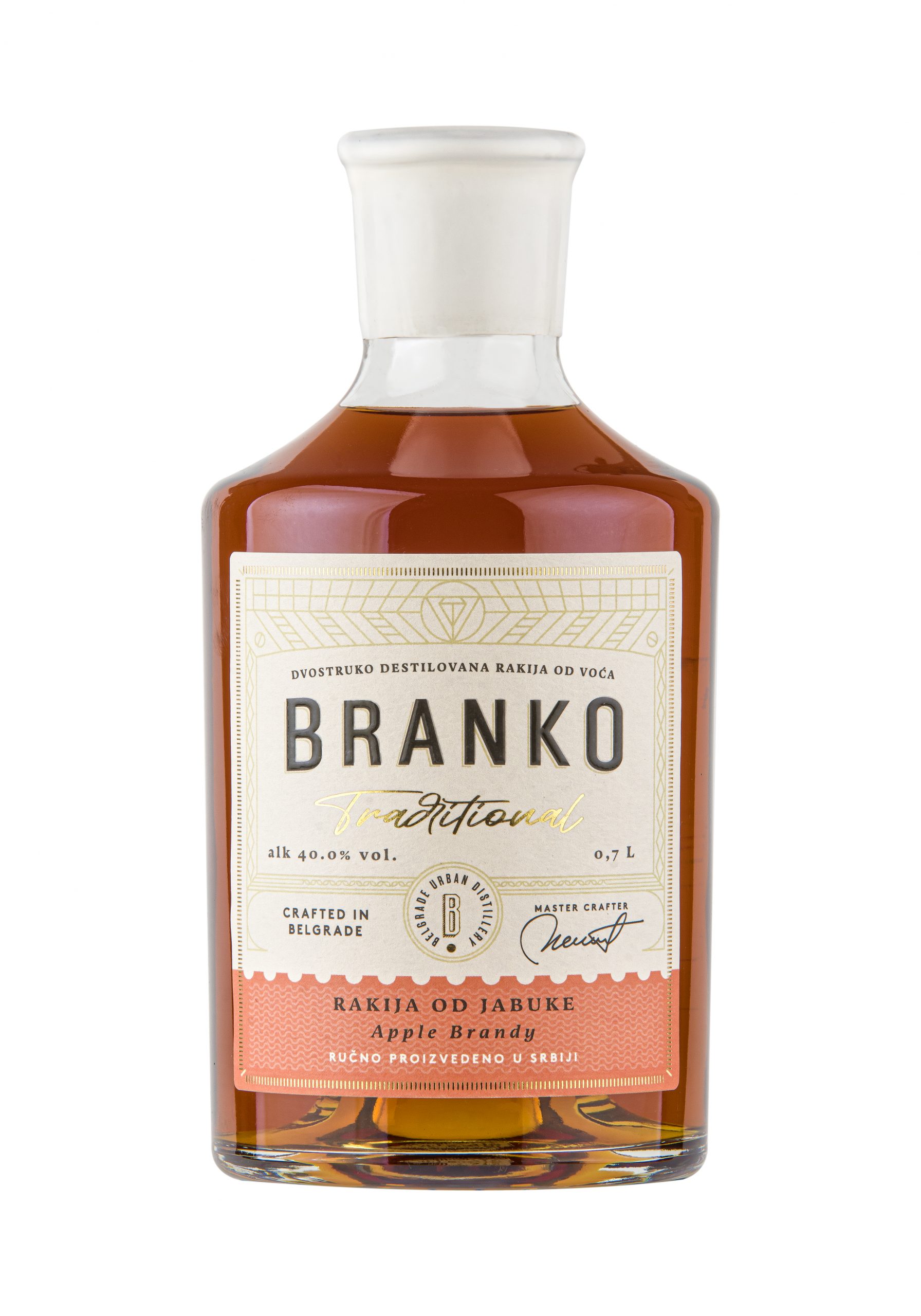 Branko Apple Traditional
Taste
Aging in a wooden barrel ensures golden color and uniform fruity and oak-like flavor. With the first sip, pleasant herbal bitterness is dominant along with a mild taste of rakia.
Consumption
It should be served mildly chilled.
Chef's suggestion
It is excellent as an aperitif, and it should be served as a starter before a good spicy meal.
Production
Rakia with interesting flavor and taste, made from old sort of wild apples, produced with the traditional double distillation.
Technical information
ABV: 40%

Sugar g/L: 0

Unit size: 700ml