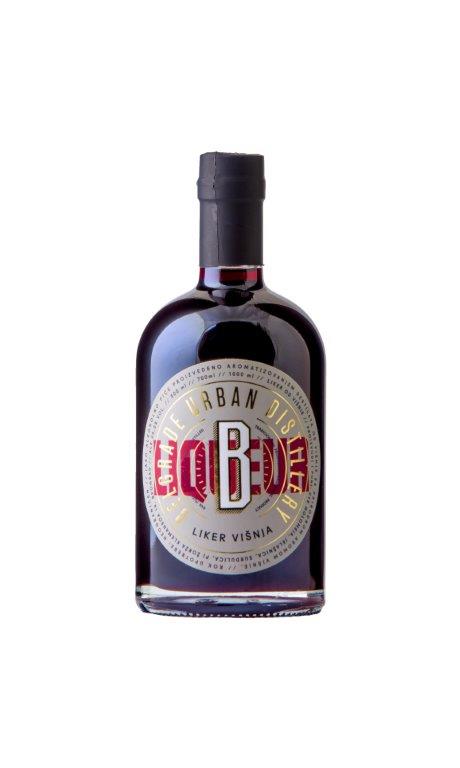 Cherry Liqueur
Taste
It has a characteristic cherry aroma with a slight hint of almond and a sweet and sour taste of fruit and high-quality rakia.
Serving
It is excellent as a digestive, with cookies and coffee, or as an ingredient in cocktails.
Production
This sweet liqueur, produced from ripe cherries and slivovitz, is obtained by the traditional method of aging cherries in sugar and pouring rakia over them.
Technical information
ABV: 25%

Unit size: 700ml