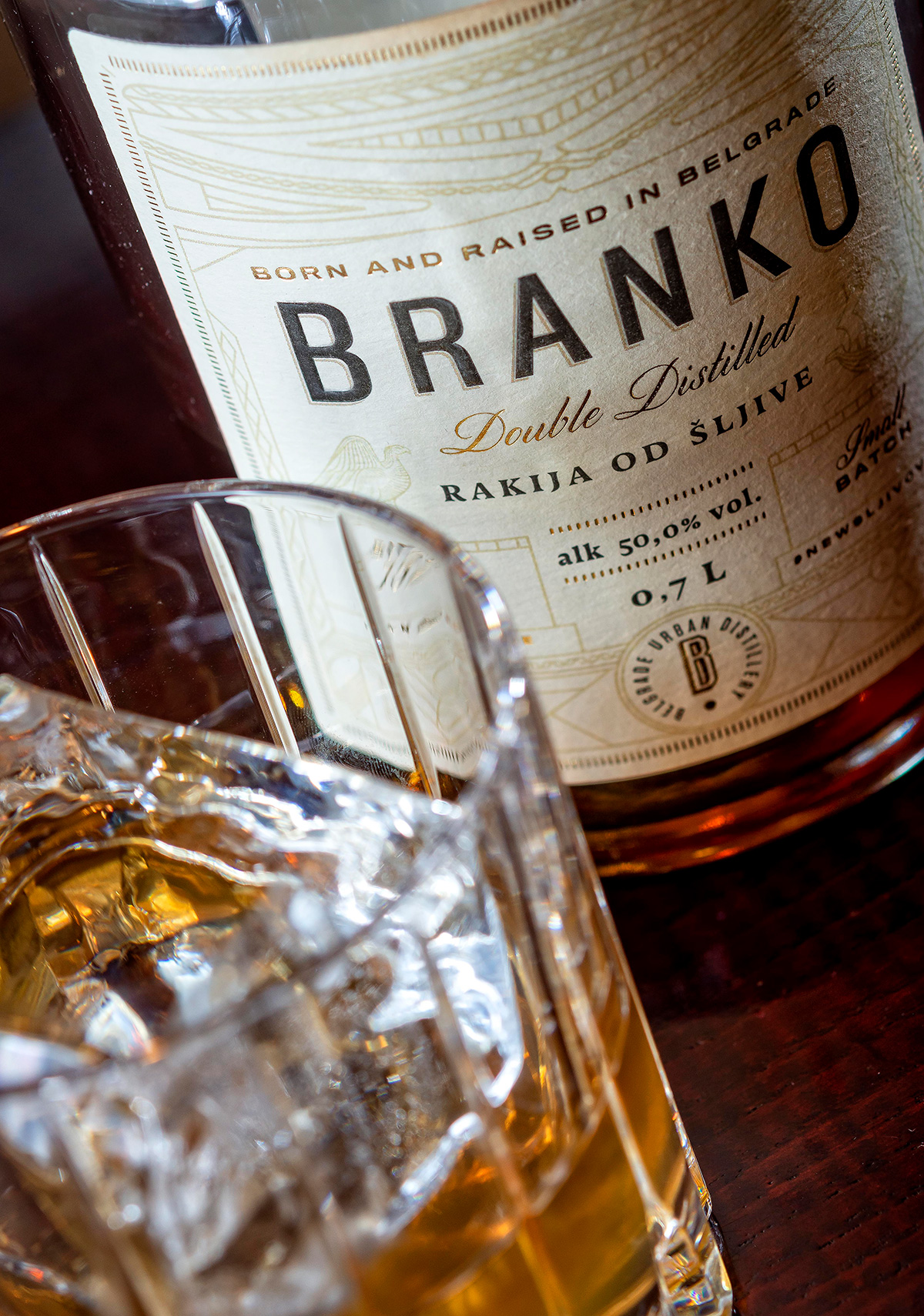 HOW TO SERVE
"BRANKO" is a premium craft spirit made of high-quality plum distillates.
We recommend serving it in a whiskey glass with one ice cube, which complements the flavor by opening the rich bouquet that this drink has. High alcohol volume (50%) decreases to a pleasant temperature as the ice melts.
It can be enjoyed both as an aperitif (before the meal) or digestive (after the meal).
BRANKO is a great pairing with dark chocolate or chocolate desserts. The cheeky sourness of this plum rakija combined with sweetness of the chocolate will astonish your senses.
Coffee and "Branko" come together in a nice way with pleasant compatibility of flavors.
If you serve "Branko" with a lunch or dinner, the best way to experience the sensation of plum aroma is to combine it with a spicy meat dish.
Our brandies and spirits are perfect ingredient for cocktails. You can spice up some of world's well-knowns classic cocktails with our exceptional spirits and liquors. Using "Branko" plum rakija as a base alcohol will give a new dimension to some of the most popular cocktails and will spark the usual taste of established classics with a modern twist for the happiness of the palate and the spirit.
Skilled bartenders created recipes for classic cocktails with "BRANKO" as the main ingredient, and new mixes.
We hope you will enjoy the refreshment we bring to the routine. Drink responsibly!