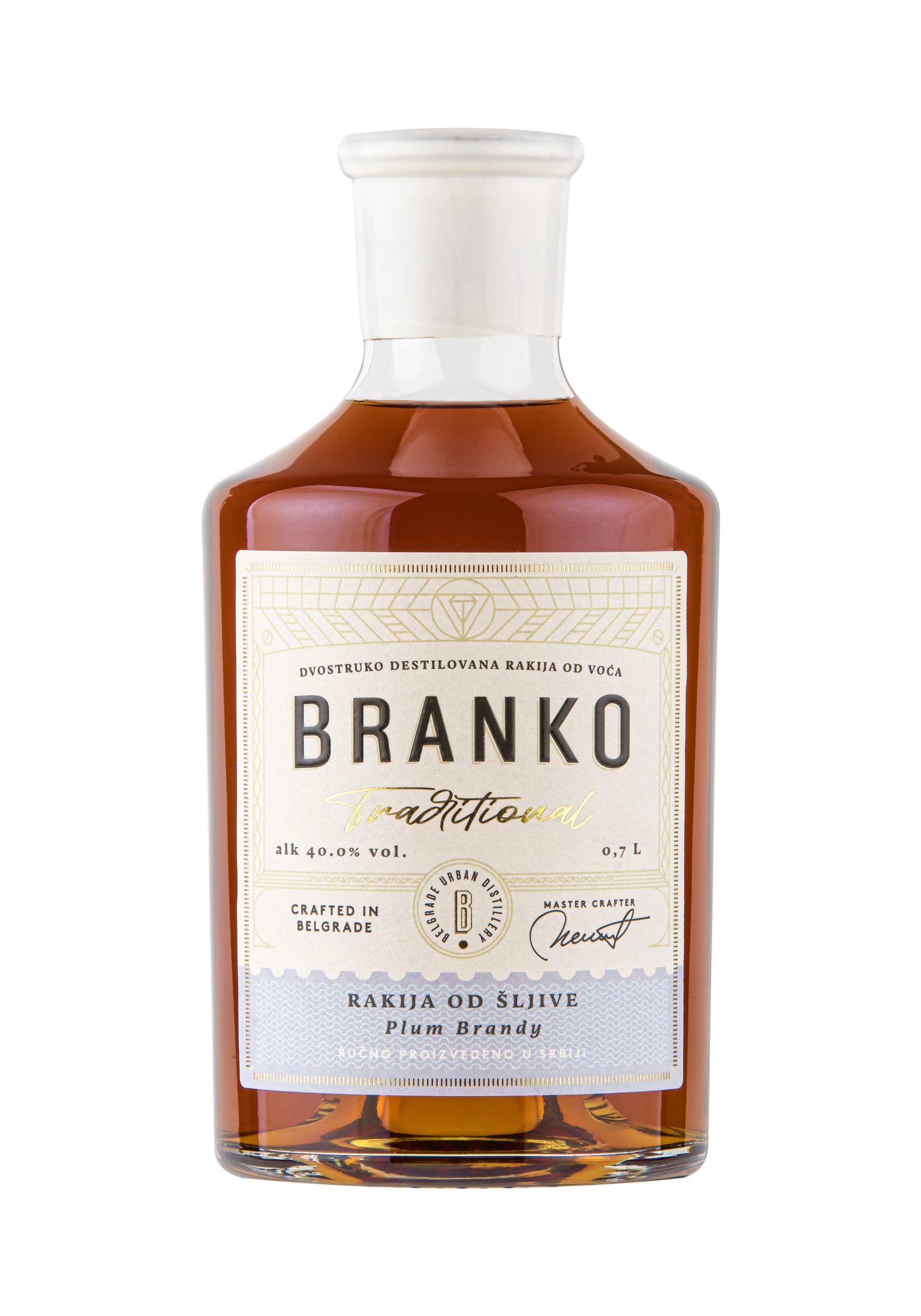 Branko Plum Traditional
Taste
It is well recognizable through its strong fruit flavor of ripe plums, with a nice touch of oak-like aroma.
Consumption
Served best as a chilled drink.
Chef's suggestion
Great as an aperitif or digestive in combination with refection (meze) and traditional East European menu. Very good pairing with all specialties from meat, vegetable salads, or ripe cheese.
Production
A contemporary double distilled"Slivovitz", Branko Traditional is produced in small batches using a proprietary recipe from hand harvest and sustainably grown plums. The unique taste is brought by plum distillates that have been aged in Serbian oak barrels at least for one and half years.
Technical information
ABV: 40%

Sugar g/L: 0

Unit size: 700ml